STATUS: NOW PREVIEWING. SALES MID-DECEMBER. CALL US 604-710-5270.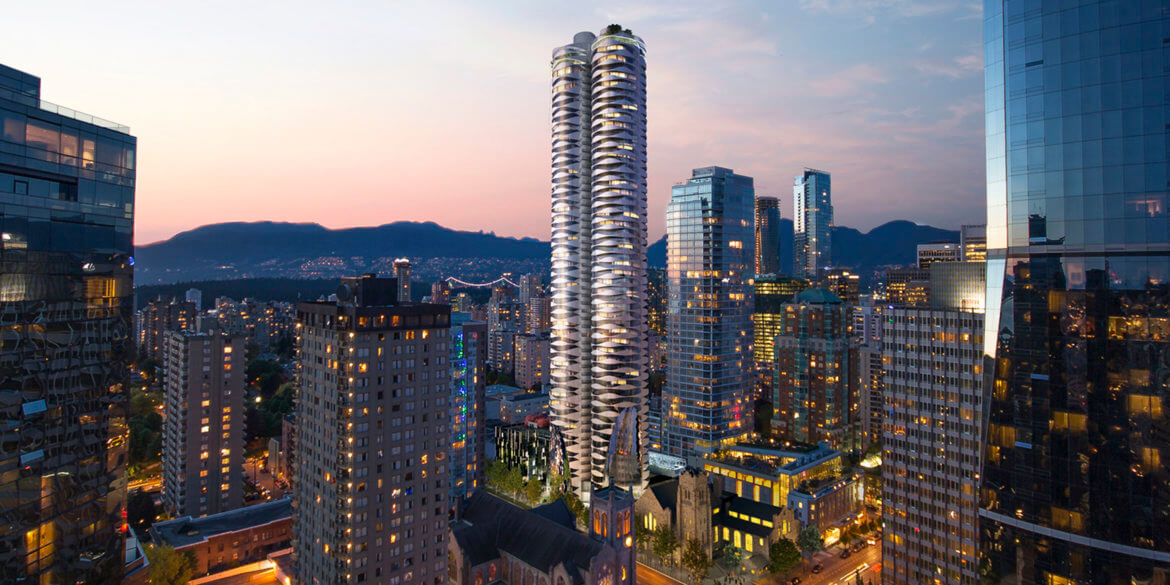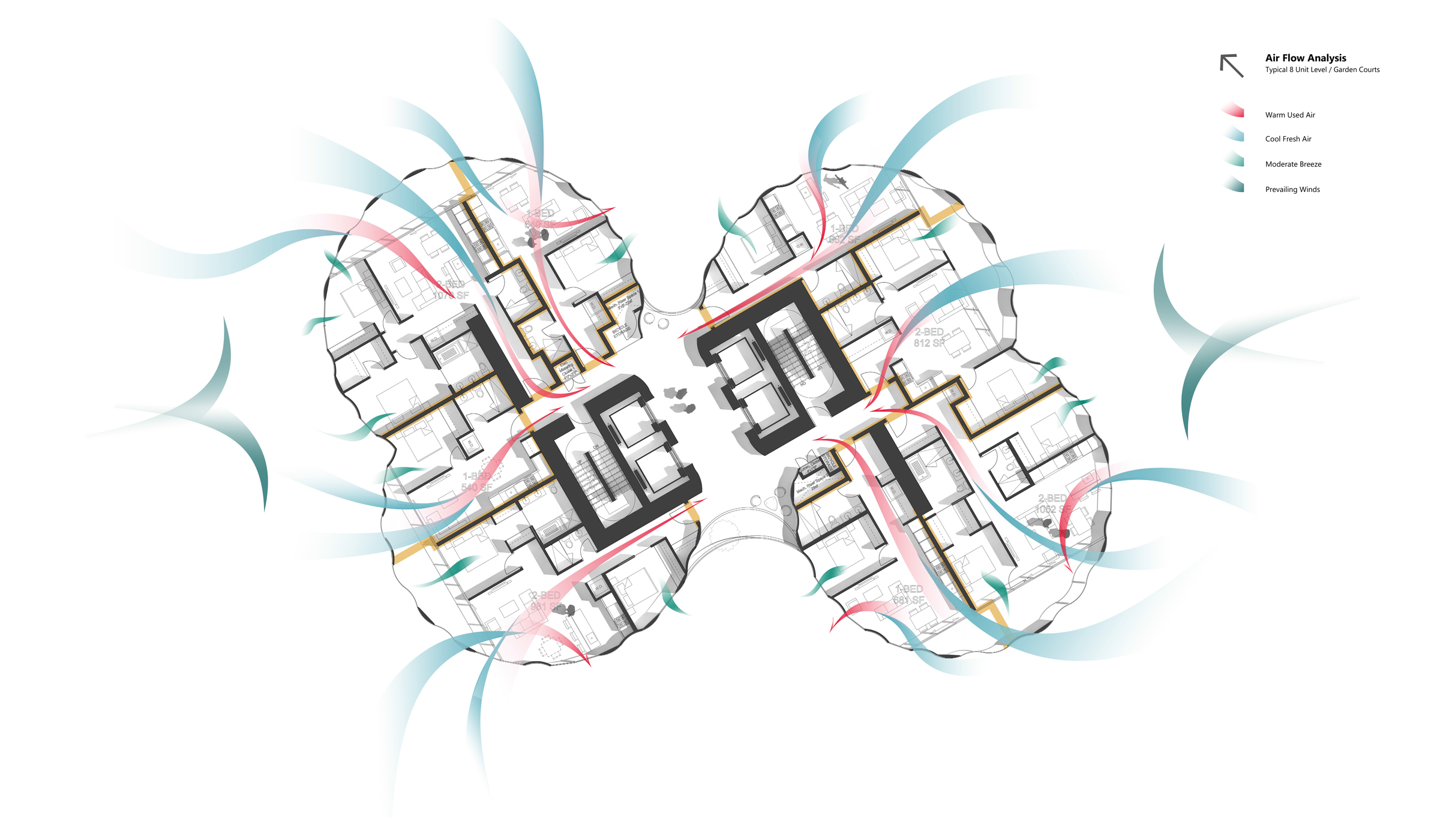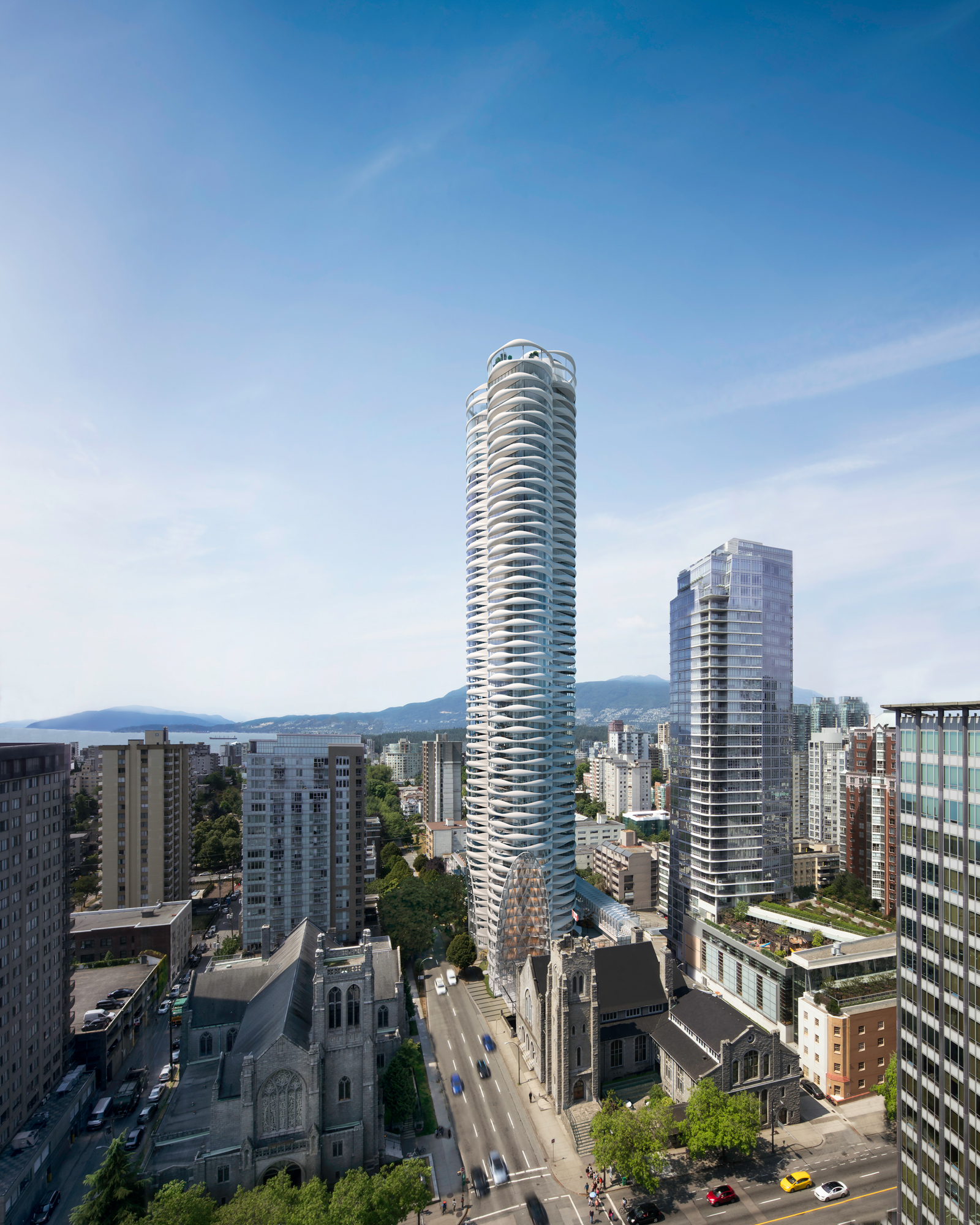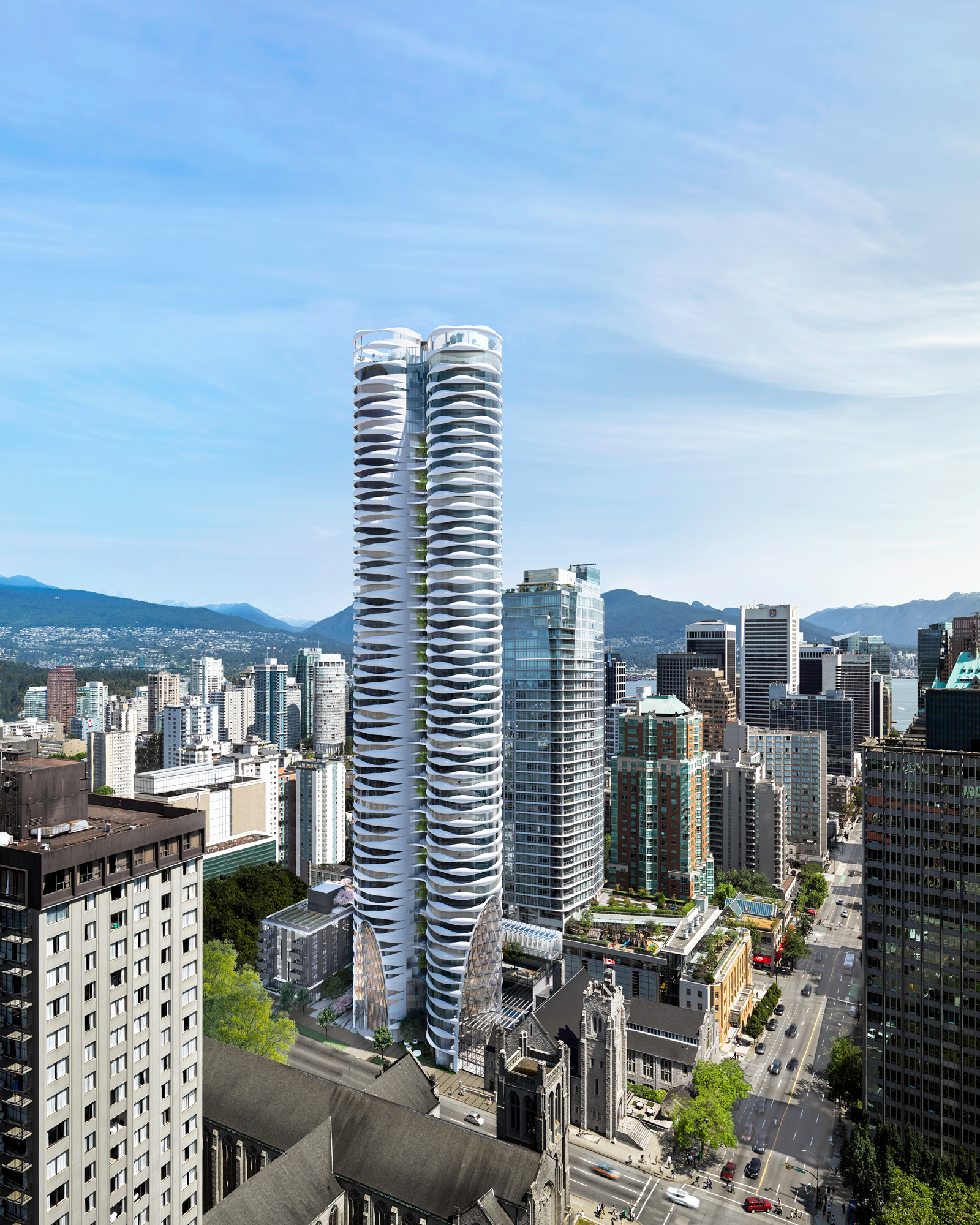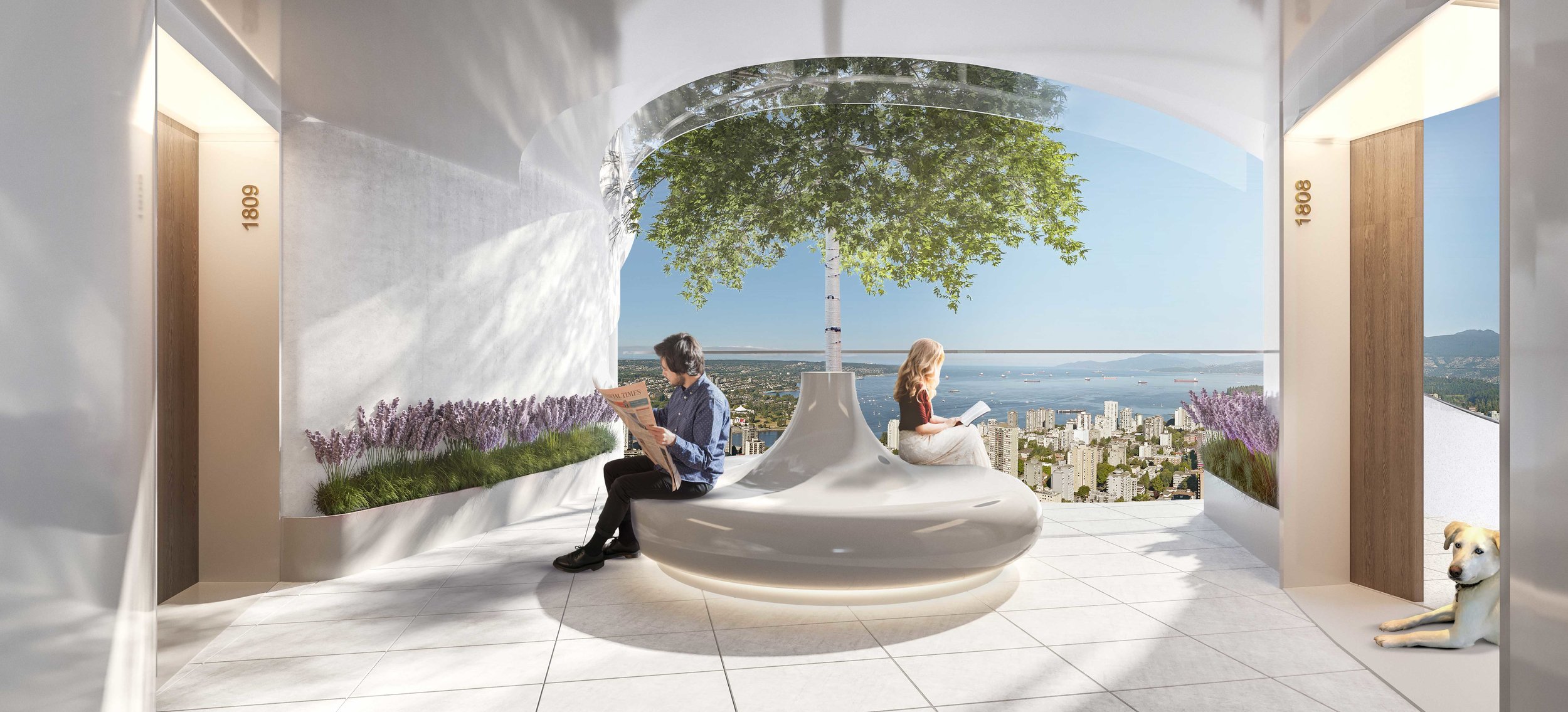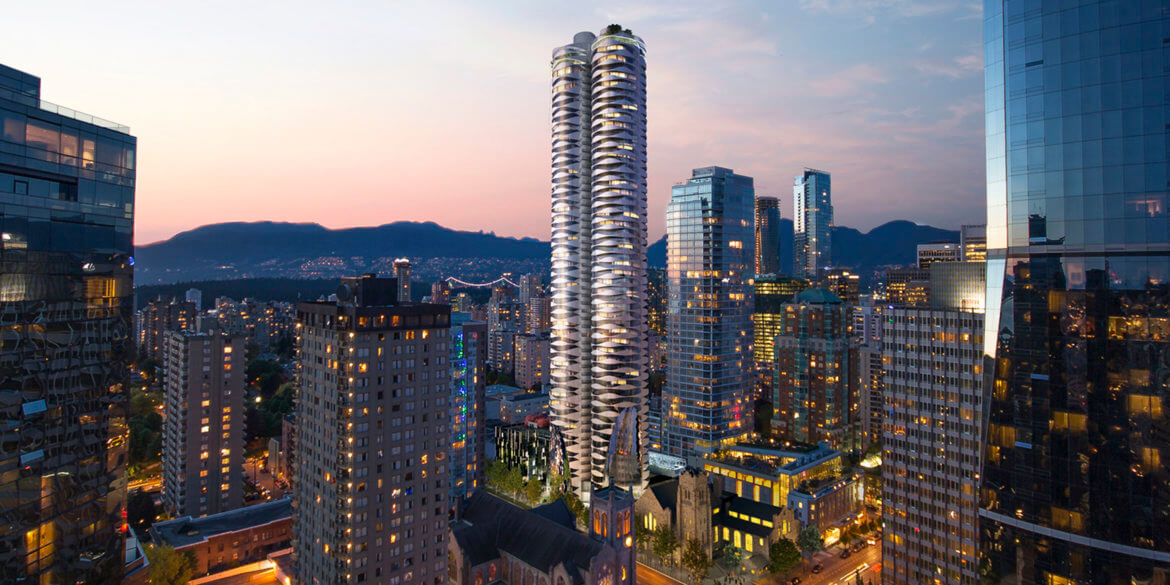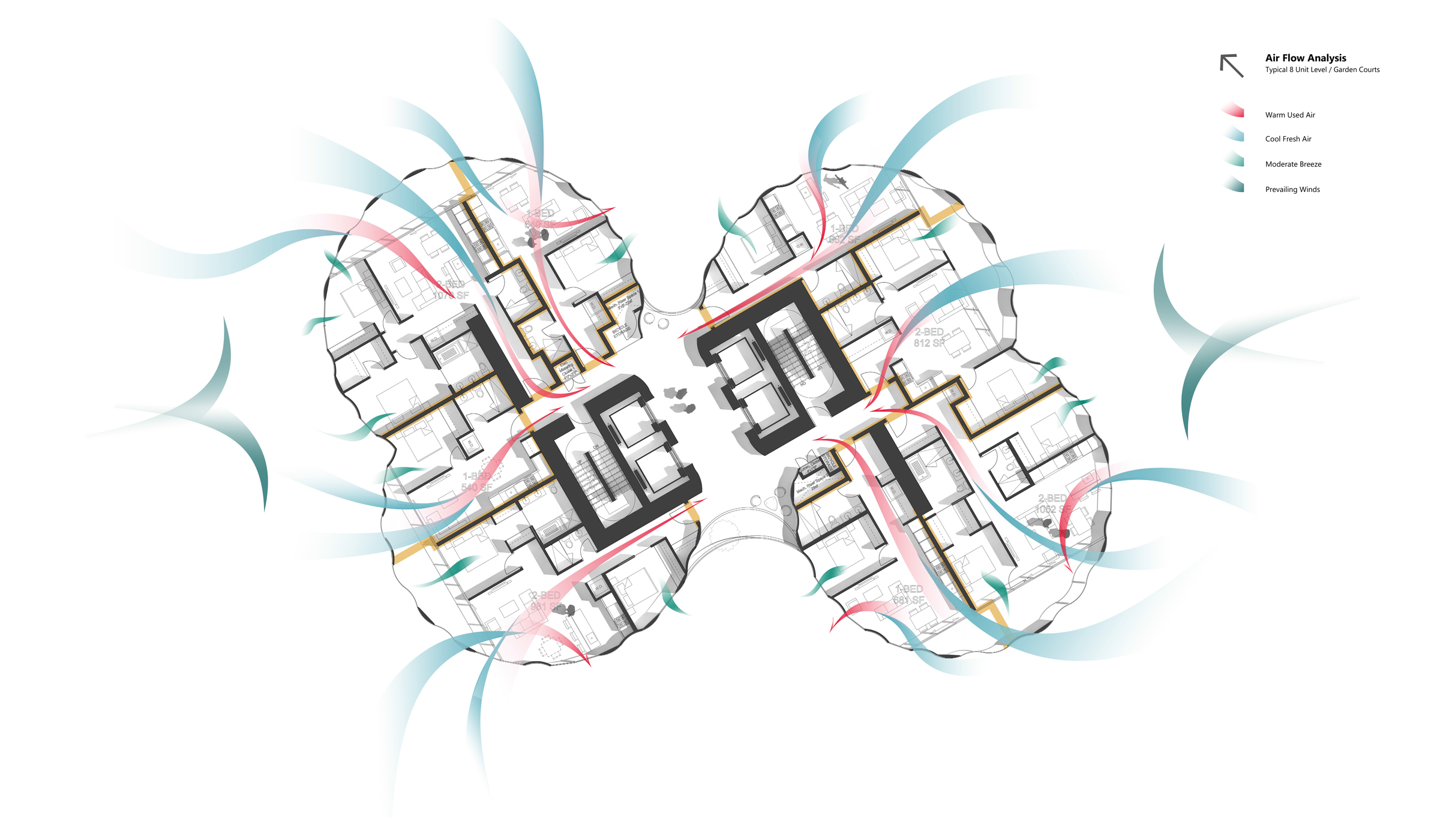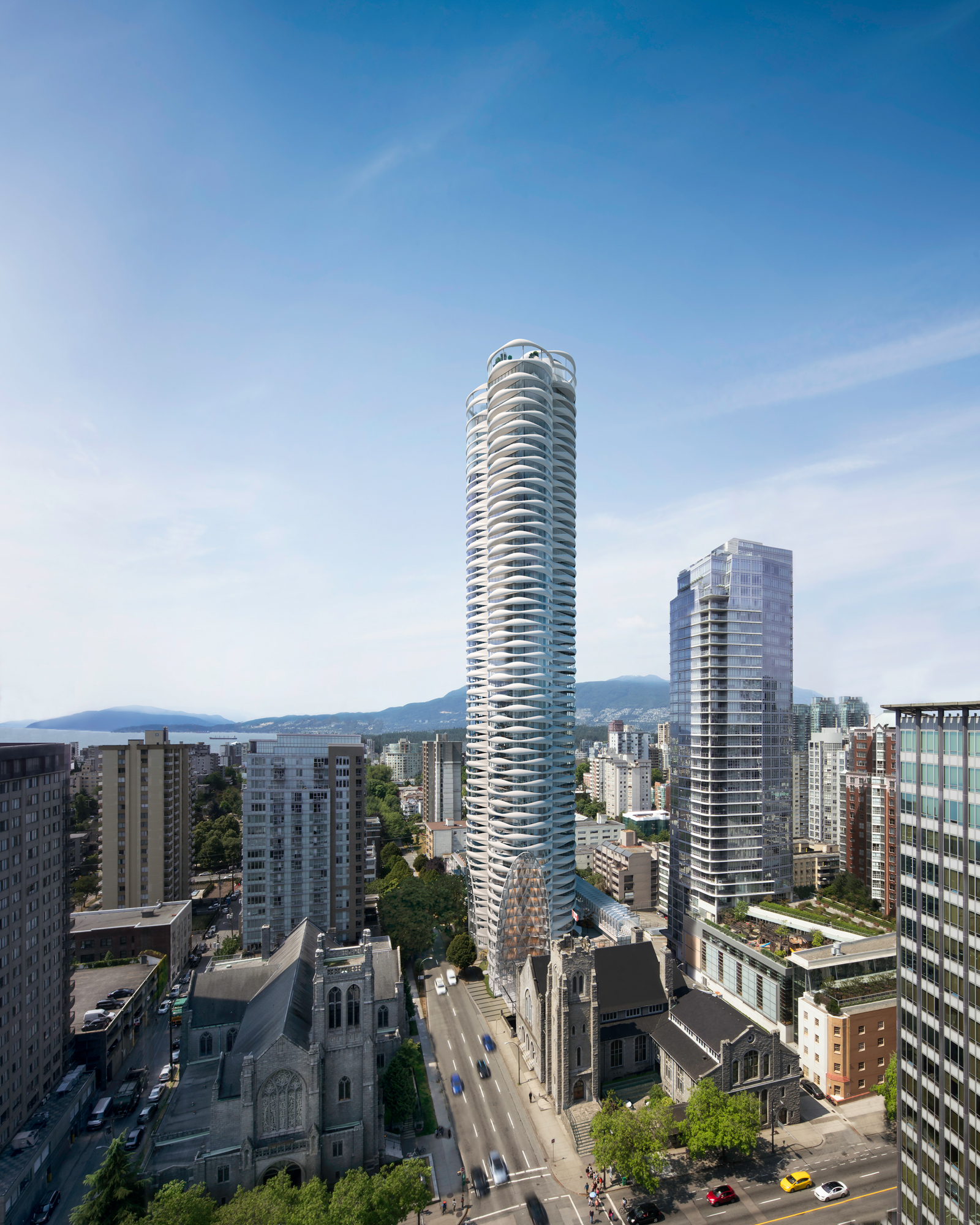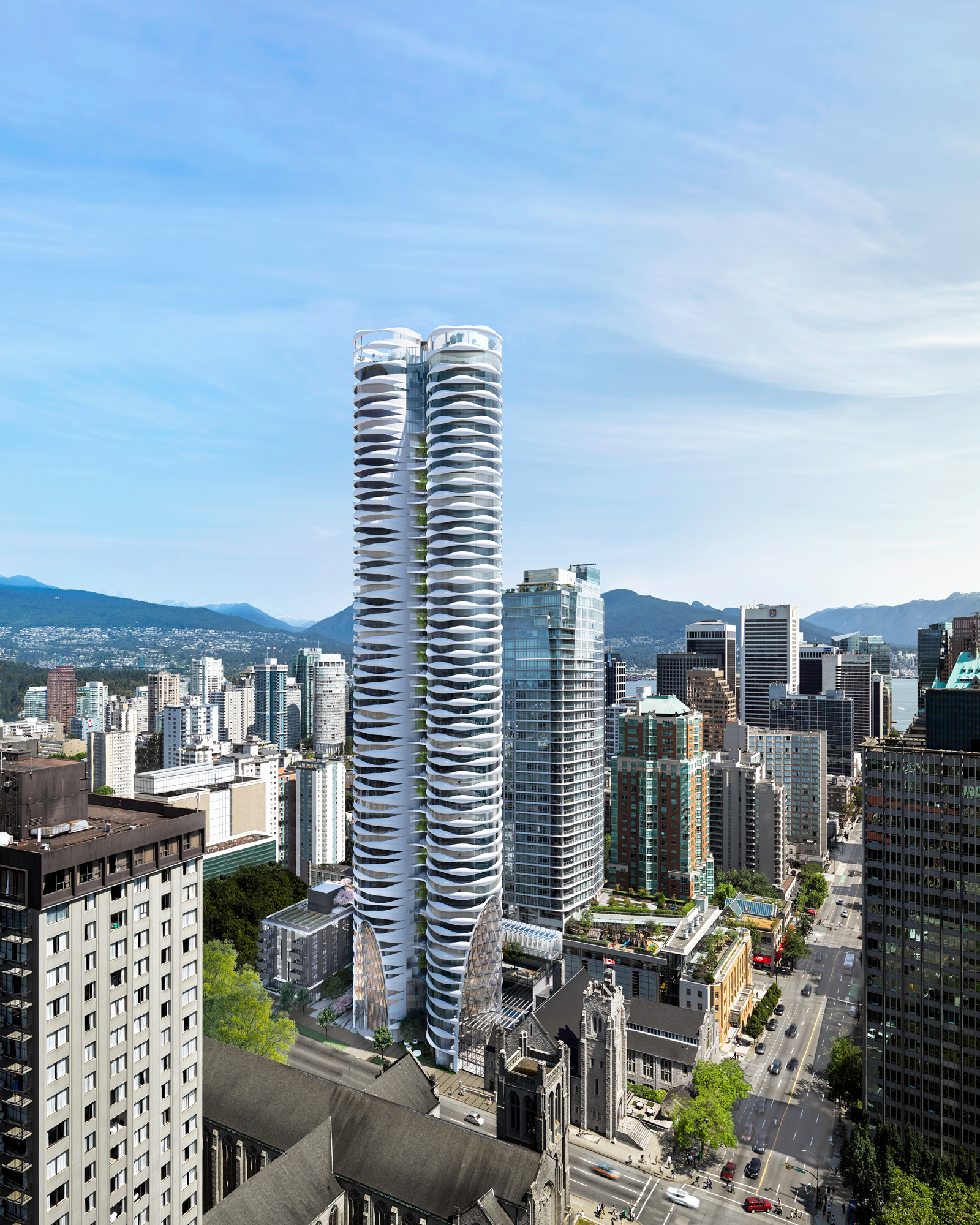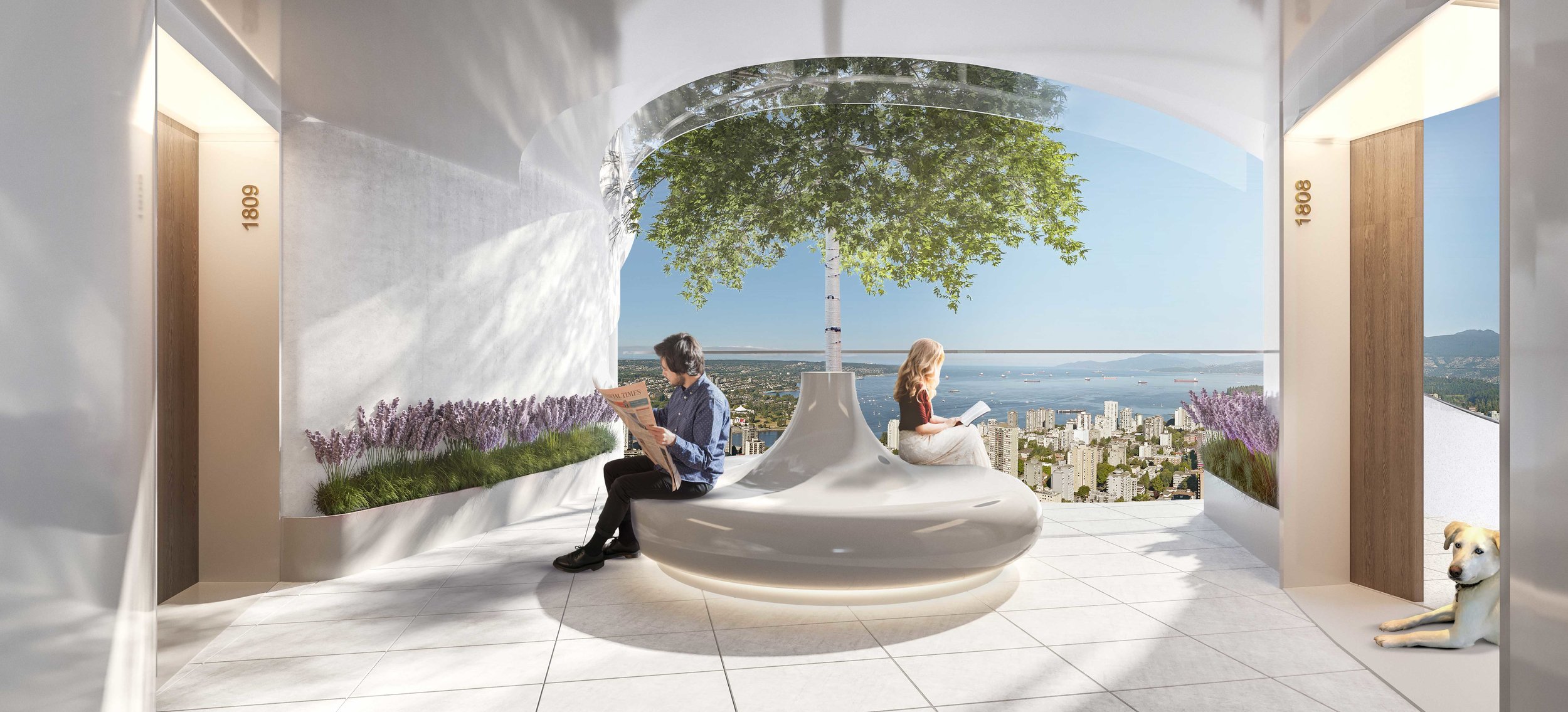 FLOORPLANS AVAILABLE BY REQUEST VIA REGISTRATION
Story
This new development in the heart of downtown Vancouver involves the heritage restoration and expansion of one of the City's most historic churches, together with the integration of a 550' luxury residential tower. The podium levels and galleria are closely integrated with the heritage church, providing expanded community program spaces, daycare, offices and affordable rental housing. The entire complex is envisioned to extend and integrate into the rich landscape of Vancouver's vibrant West End neighborhood.
The market tower reconsiders the high-rise typology by introducing shared outdoor garden spaces on each level that allow social spaces for neighborly interaction and intimate groupings of residents. These outdoor breezeways also contribute to energy reduction by up to 10% by encouraging natural ventilation and reducing the tower's reliance on conditioned circulation space. The unique form of the tower will provide Vancouver with an bold new iconic landmark that highlights the highpoint of the downtown peninsula and the historic gateway into the West End.
DETAILS & REGISTRATION
Status: Now Previewing by Private Appointment. Sales mid-Dec.
Location: Nelson & Burrard, Downtown Vancouver.
 
Register below for more details & private appointments!
 
DISCLAIMER: Realtor is not a direct representative of Westbank. Westbank is not liable for any modification or misrepresentation of the product offering. Dimensions, sizes, specifications, layouts and materials are approximate only and subject to change without notice. Interior square footage is combined with balcony square footage and included in total advertised square footage of the homes. Exterior walls and glazing, balcony configurations, fascia, guardrails, screens and facade panel locations are approximate and vary in area and extent depending on the home. Actual views may vary. Views are approximately estimated and cannot be solely relied upon. Please ask a sales representative for details. This is not an offering for sale. Any such offering can only be made by way of disclosure statement. E. & O. E.